Project Logistics
Projects require an understanding of the necessary outcomes and the expertise to execute the project in the time frame needed and within budget. Every project is unique. To achieve success requires meticulous planning, constant communications, the ability to adapt and overcome unforeseen obstacles and precision execution. Eastern Door provides the expertise and experience needed to cost effectively deliver your desired project outcomes on-time.
Expertise of Eastern Door Logistics includes:
Project Management
Heavy Lift
Supply Chain Management
Export Compliance - Country Specific
HSSE
Communications and Data
Freight Forwarding
Over Dimensional Cargo
Expediting
Customs Clearance
Quality & Assurance
Diversity and Inclusion
Quality Assurance
Eastern Door believes that Quality Assurance is an on-going change process employing an internal corrective audit process to review, dissect, remodel and re-deploy. The goal of this internal process evolution is to provide our clients, vendors and colleagues with the highest quality experience possible.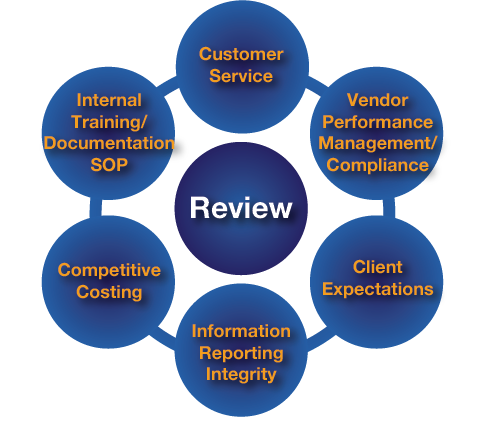 Eastern Door operates with 6 inputs that are required to provide a high quality client experience.
Customer Service Experience
Vendor performance management / Compliance
Client Expectations
Information Reporting Integrity
Competitive costing
Internal training, documentation & Standard Operating Processes
The web diagram is employed internally to measure overall balance of the service experience. A high performance experience, thereby maximizing overall quality assurance, would ensure each of the inputs is equally balanced. The goal is to achieve a balanced program that meets or exceeds client expectations, while meeting internal objectives and relevant compliance and regulatory requirements.